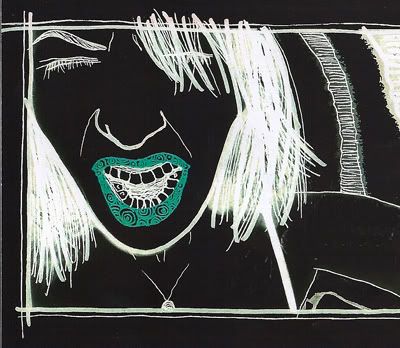 Get it out.
A lot of people write to me to ask me how I stopped cutting. The short answer is that I quit because I really wanted to, so I turned to self-help books and therapy. But the problem was…that once I stopped cutting I began to have panic attacks, in other words; the anxiety that drove me to cut was still present and even though I wanted to stop cutting I was still an anxious person and I didn't quite know how to regulate my emotions. Of course I did not understand this at the time and I truly thought I was losing my mind. My doctor immediately suggested medication, specifically Xanex. I chose not to be medicated and instead I went to the library (this was years before the internet). I checked out about 10 books on Anxiety and Panic Disorder. I had no idea how common anxiety was. When I ventured out to the library I expected to find maybe 2-3 books on the subject so I didn't even take a book bag. I walked home with the books piled high in my arms.
Reading the books helped me feel less alone and taught me exercises that helped me to manage my anxiety.
It wasn't until years later when I was in regular therapy that I learned about self-injury and how it was related to anxiety. I still feel anxious at times, however it is manageable and I no longer suffer from panic attacks or cutting urges…but it's still there. I am a worrier by nature and for the most part I keep it in check. At times of crisis when my anxiety is at its peak I take extra good care of myself. I try not to be too hard on myself and I keep a regular journal that helps me to stay centered. If I'm in a funk, I allow myself to feel what I'm going through.
I try to keep busy and I remind myself that these feelings will pass because they always, always do.
Here are some really helpful books about Self Injury. There are so many available now, some of them informative, some of them workbooks and some of them memoir or fictional novels with characters who self-injure. I own all of these books and can recommend all of them.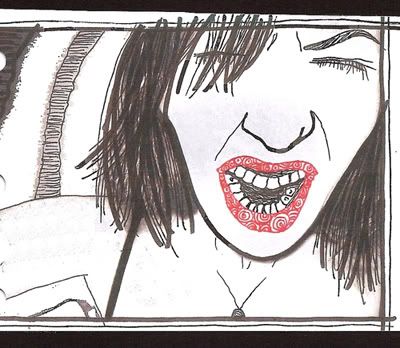 Stopping the Pain: A Workbook for Teens Who Cut & Self-Injure by Lawrence E. Shapiro
http://www.amazon.com/Stopping-Pain-Workbook-Teens-Self-Injure/dp/1572246022/ref=pd_bxgy_b_img_b
The Anxiety Workbook for Teens: Activities to Help You Deal With Anxiety & Worry by Lisa M. Schab
http://www.amazon.com/Anxiety-Workbook-Teens-Activities-Worry/dp/1572246030/ref=pd_bxgy_b_img_b
A Bright Red Scream: Self-Mutilation and the Language of Pain by Marilee Strong
http://www.amazon.com/Bright-Red-Scream-Self-Mutilation-Language/dp/0140280537/ref=pd_bxgy_b_text_b

The Scarred Soul: Understanding & Ending Self-Inflicted Violence by Tracy Alderman
http://www.amazon.com/Scarred-Soul-Understanding-Self-Inflicted-Violence/dp/1572240792/ref=pd_sim_b_4

Bodily Harm: The Breakthrough Healing Program For Self-Injurers by Karen Conterio, Wendy Lader and Jennifer Kingson Bloom
http://www.amazon.com/Bodily-Harm-Breakthrough-Healing-Self-Injurers/dp/B002KAOS92/ref=pd_sim_b_4
S.A.F.E (Self Abuse Finally Ends)
http://selfinjury.com/
Skin Game: A Memoir by Caroline Kettlewell
http://www.amazon.com/Skin-Game-Memoir-Caroline-Kettlewell/dp/B001PO66VC/ref=pd_sim_b_5

Ballads of Suburbia by Stephanie Kuehnert
http://www.amazon.com/Ballads-Suburbia-Stephanie-Kuehnert/dp/1439102821/ref=sr_1_1?ie=UTF8&s=books&qid=1266941369&sr=1-1
And of course, my book:
Go Ask Ogre: Letters from a Deathrock Cutter by Jolene Siana
http://www.amazon.com/Go-Ask-Ogre-Letters-Deathrock/dp/0976082217/ref=pd_bbs_sr_1?ie=UTF8&s=books&qid=1196696886&sr=8-1